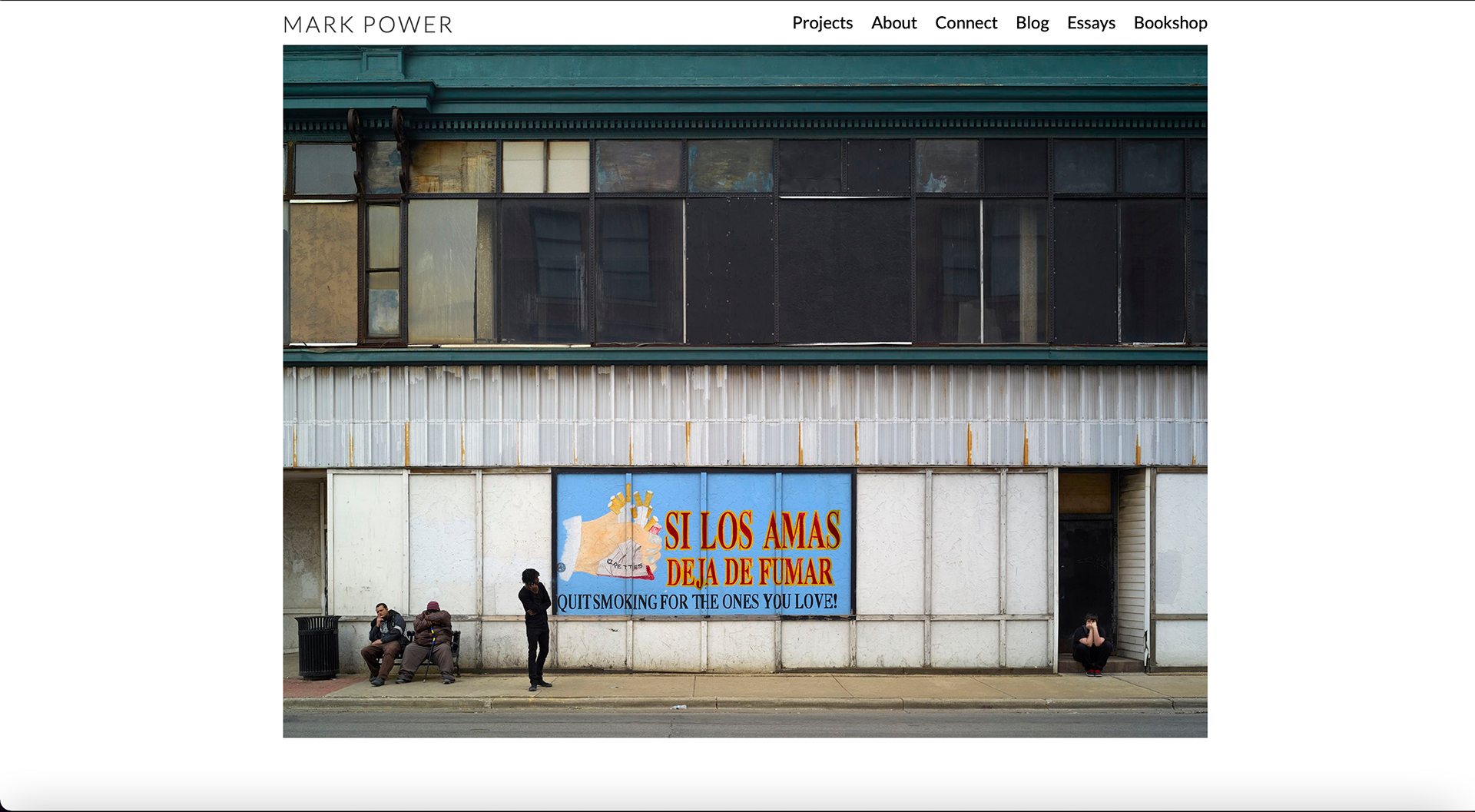 I have been having a more in-depth look into Mark Power's website and how he displays his work online. The homepage of his website is a full page singular image, I like this because it gives you a solid impression of his work and that the images further in the website will look like. At the top the homepage there are links to other pages, such as his blog and an online store to purchase his books.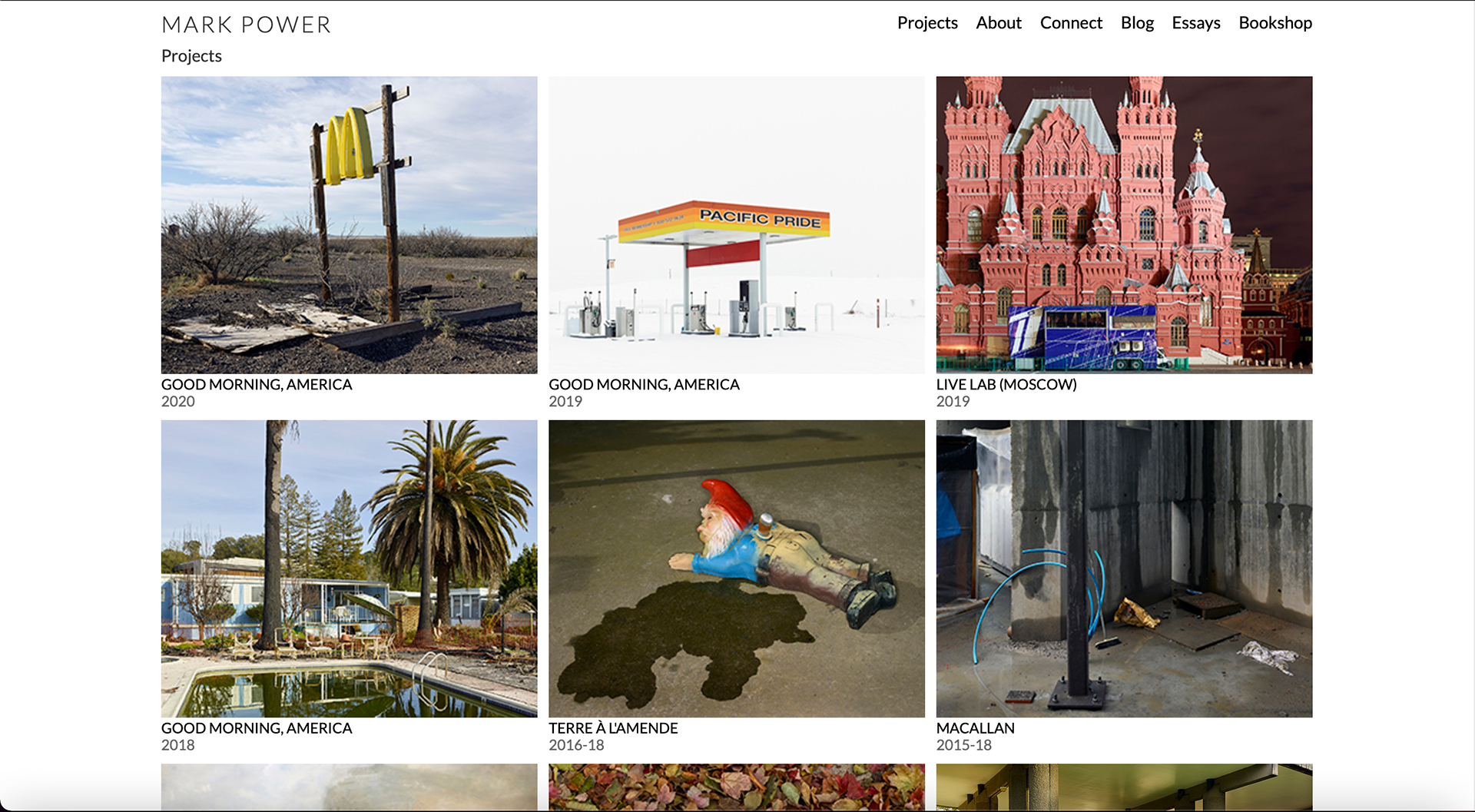 When you click on the page at the top that contains his projects they are all clearly laid out in a grid form, going down in chronological order. I think that it is important for the work to be in chronological order, this way you can see a development in the style of work and how certain projects can be linked to one another in a clear and concise way.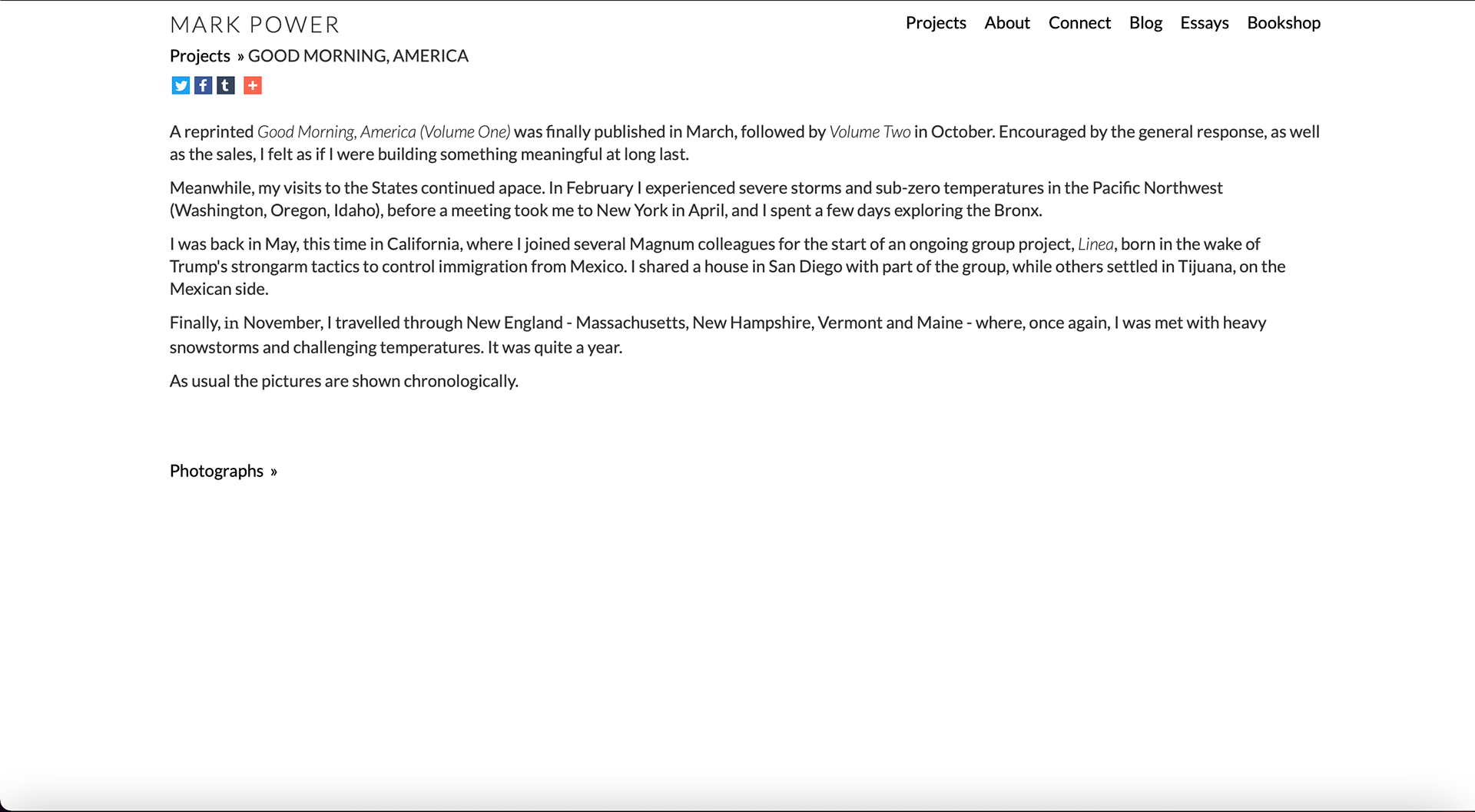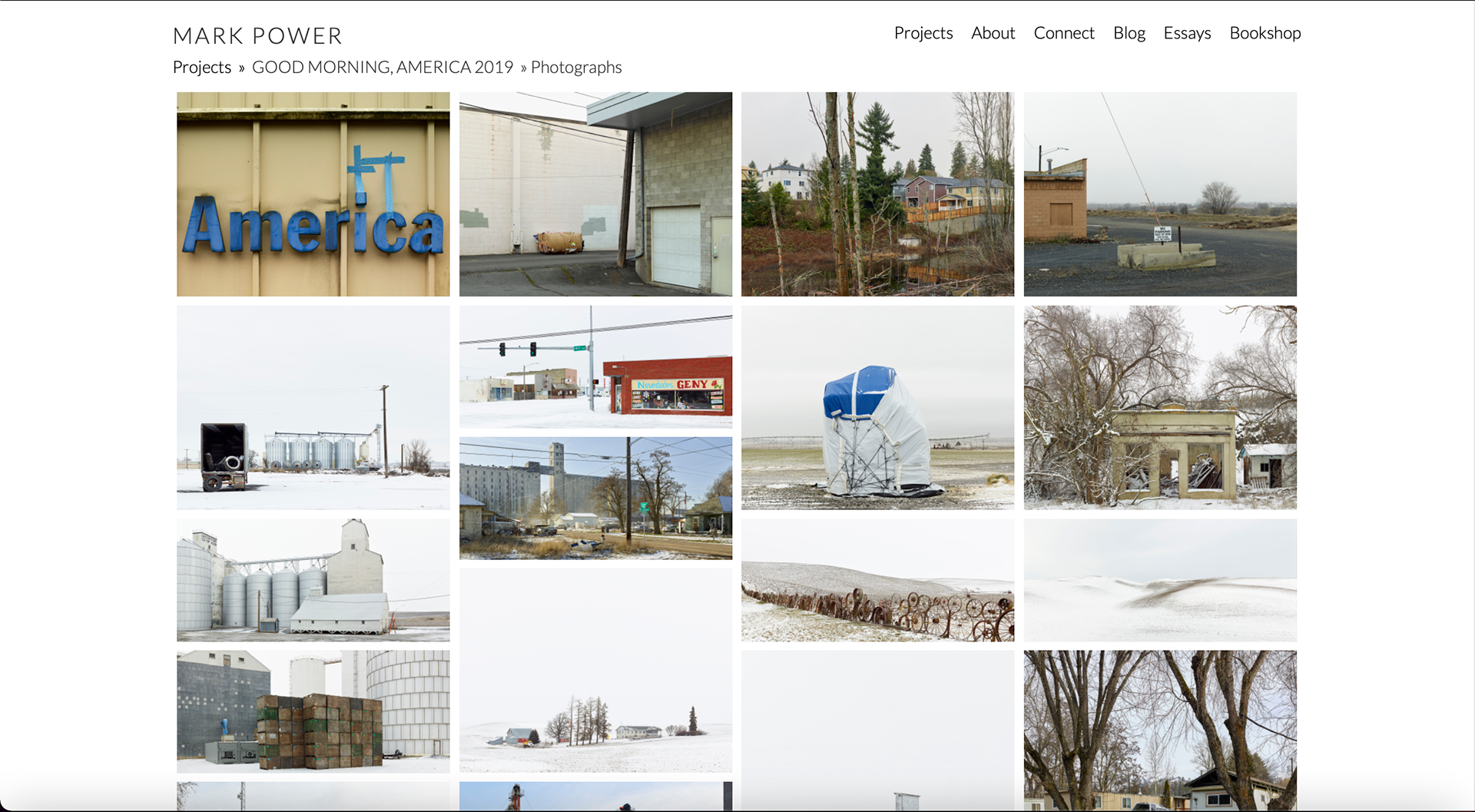 After clicking a body of work that you would like to further view you are greeted with the synopsis, written by Power. He explains his way of thinking when creating this project while also just being honest about the photos and how they were made. At the bottom of this he also explains how the images should be viewed, i.e in chronological order.