Corey Wolfenbarger is what is known as a "Instagram photographer" or a "YouTube photographer" due to his large following from both platforms. I found Corey through YouTube and immediately loved his work and how he worked. He documents his shoots while also explain how different pieces of camera equipment works. I have decided to have a closer look into his website and comparing it to the previous website I looked into, Mark Power, showing the differences between the different generations of photographers.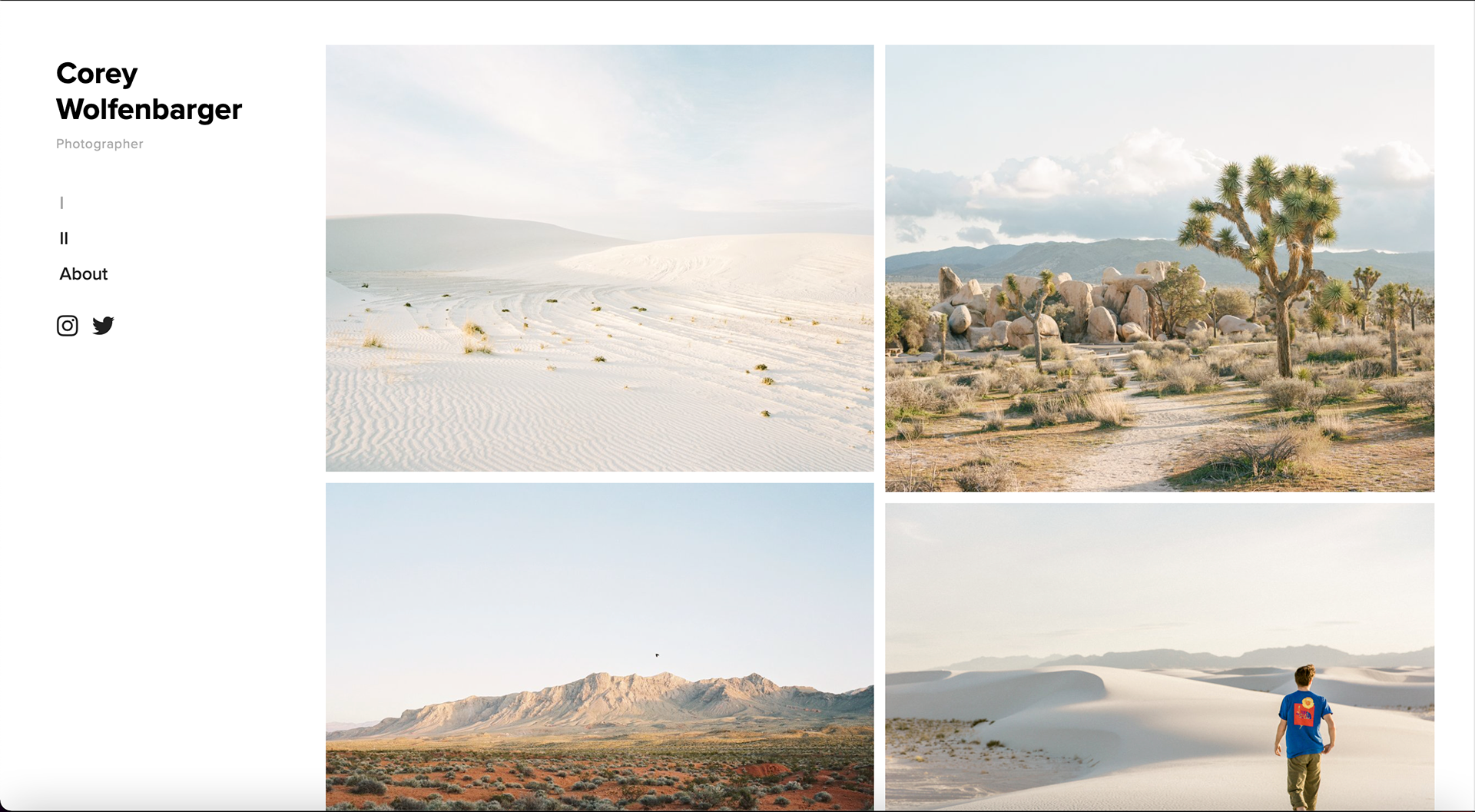 Looking at the homepage of his website you are greeted with a full page clearly showing his images, with no distractions. I really like this idea because you are immediately immersed into his work, knowing the style photography that he does straight away. This is quite different from the front page of Mark Power, where it just displays a singular image. 
The website has a very easy layout, containing clearly 2 photo pages and another page that contains information about himself. The photo pages are really simple and just like the homepage show a collection of images he has taken in a grid format, this helps make it really clear his style of work and what his images look like. The about page is simple and to the point, showing a photo of himself and a broad overview of his practice and how be became interested in photography.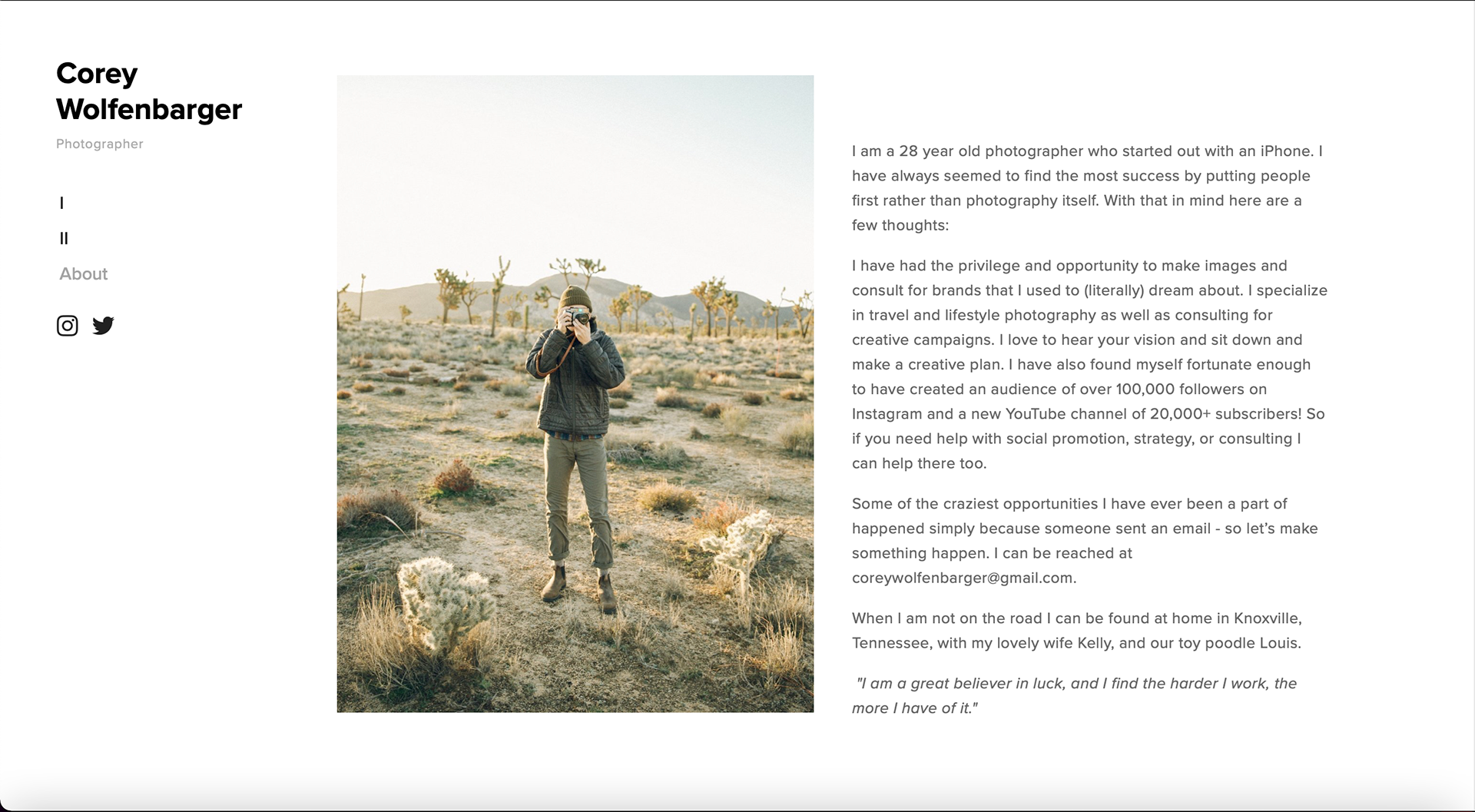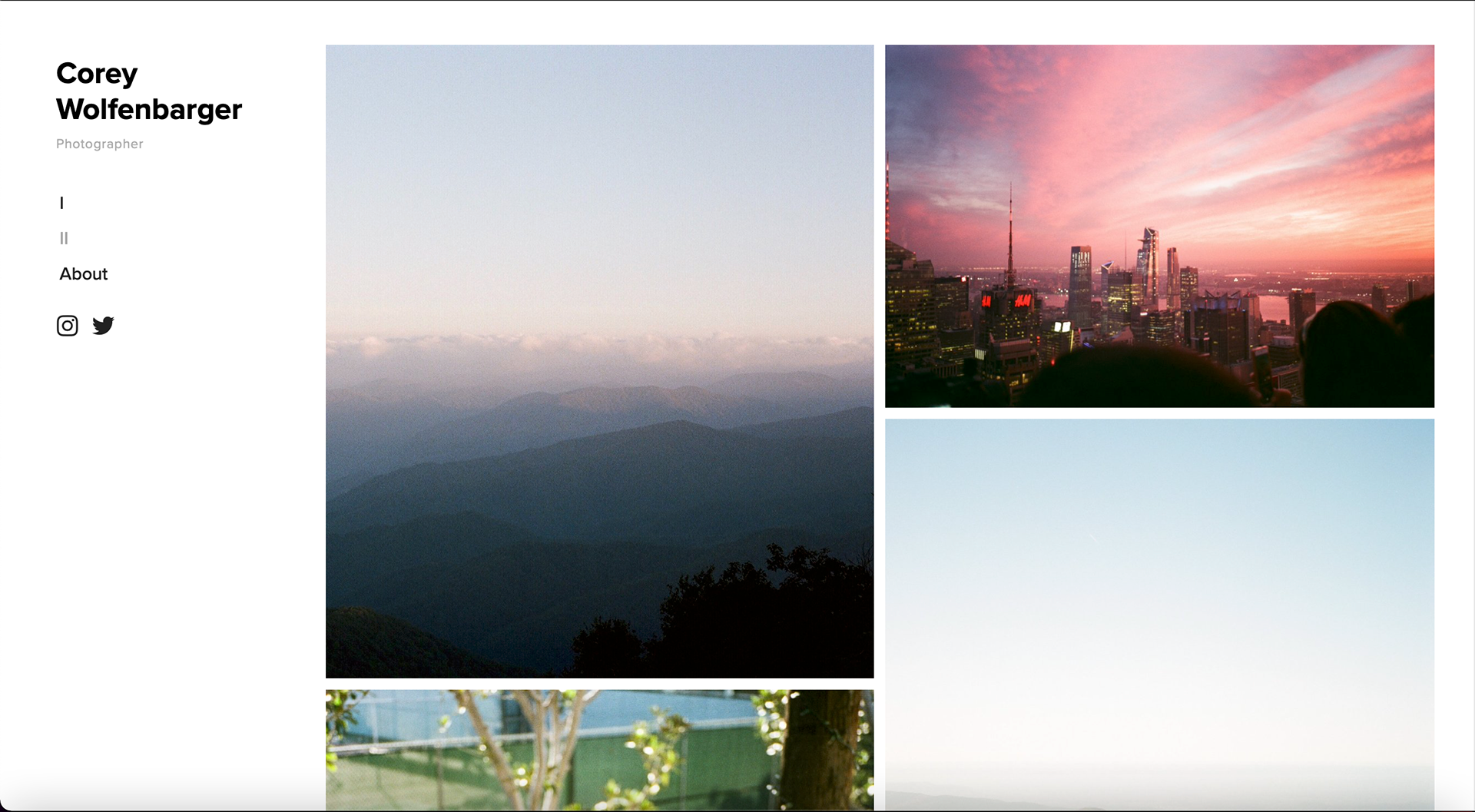 This style of website stands out to me because it is so easy to read and view, I don't want to make things like my work too confusing to understand and view. I do however thing this is a bit too minimal for the type of work that I make, it would help to maybe put a tagline explaining the photos and why they're together. Looking at different artist websites has helped in creating mine because I am able to see what like and prefer and what I know I don't want to use within my website.